About Us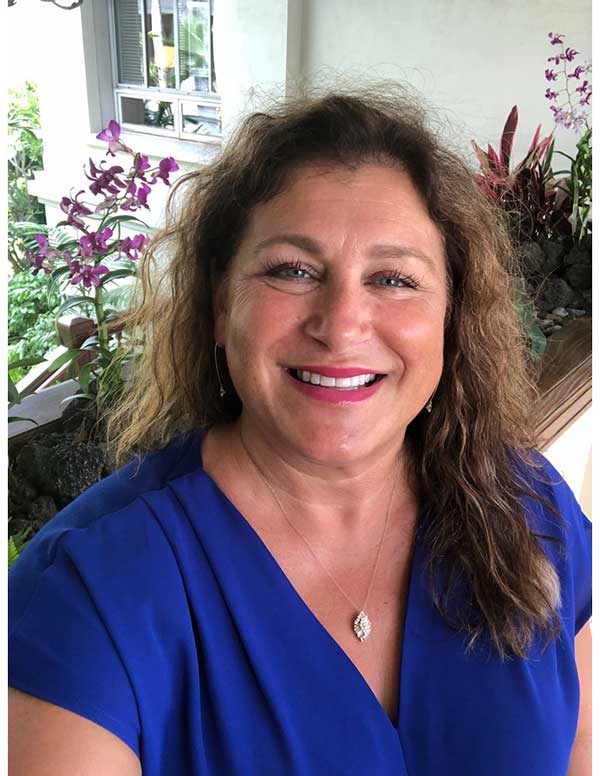 Property Manager
Danielle Bates moved to the Big Island of Hawaii more than 20 years ago from Arizona.
Her background in Association Management working with Boards of Condominium Associations gives her an advantage over other Real Estate Agents because of her knowledge of complex legal workings.
Danielle began her Real Estate career in 2011 and developed her Real Estate specialty in Resort and Condo sales and Vacation Rental Management. Her success comes by long lasting relationships founded on trust, loyalty, and an excellent work ethic with her Clients and Property Owners and by building a strong support team to assist her to manage properties.
Her most important achievements include being a mother to 4 fantastic adult children and successfully building her business in the service industry for over 30 years in Real Estate Sales and Vacation Rental Management.
During her time off, Dani enjoys Hawaii's beautiful beaches, the nature and viewing the humpback whales with the majesty of the mountains when whales are in full breach.
"I feel so blessed living on the Big Island of Hawaii and I love to share these blessings with family, friends and clients. Please call me for assistance for Real Estate or Vacation Rental Management."
Aloha Kona Vacation Rentals
License: RS-60520